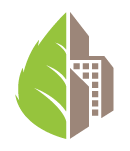 Beam us up
You know those moments where you suddenly get washed over with good feels? Those surprise glimmers of life that pull you up out of any mood — and you think, oh, there it is! That good feeling. And then your shoulders lower about 4 inches from your ears and you're all reset. We love those moments. And these days — some days — they can be hard to come by. But you can usually find them in nature. And that's the whole idea behind these Nature Care Packages: little beams of the outdoors delivered right to your inbox.

REFLECT ON THIS.
Poetry is having a moment. As it should — we're big fans — and you likely are, too. Yet we know it can be hard to find the time to carve out space for it in our busy lives, so we're thrilled to bring Kayla Falk to you today via our latest Nature-in-Place resource. Here, she guides us to find stillness — while reading us The Gardener by Mary Oliver. Art, nature and mindfulness: a trifecta.
CATCH THIS.
Nature is inspiring. You know what's also inspiring? Experts talking about nature — and all its delicious benefits. Here, intersectional environmentalist Brown Girl Green talks with José González, Founder of Latino Outdoors: "This is what it's like to literally be tuned back into the universe." Yes. This. Full interview is here.
SMELL THIS.
Did you know that coniferous trees emit a compound called a phytoncide that when inhaled can boost "our NK cell count which plays a major role in the host-rejection of both tumors and virally infected cells", according to this handy read from the Nature Connection Guide. Bring us the cypress leaf oil! This is one of ten tips inside...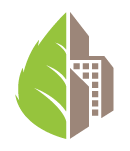 Notes from a Journal
One of our most favorite things to do is to read journal entries — thoughts, doodles, observations scribed in the pages of our little yellow journals. Sometimes, it's the little things that deliver that beam of happiness. Like a squirrel. Happy end of February, friends!
Nature Heals.
Help Communities Revive.
Strengthen. Unite.
Help us extend our reach to more communities across the country.
SEND A CARE PACKAGE
TO A FRIEND
GOT A TIP FOR THE NEXT CARE PACKAGE?