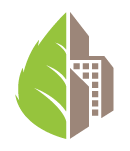 Whistling.
Spring is awakening all our senses. Especially this spring.
We've got that knee-bouncing, whistle-walking, put-away-your-winter-duds vibe and we're going to turn that volume up. This is your April Care Package, hand-picked with thoughts of swaying daffodils, renewal and longer days ahead. You with us?


CULTIVATE THIS.
Nature has much to teach us. Today, we're enjoying its lesson to notice what is around us. To reconnect with the big picture. This 12-minute meditation, created by our partners at the Center of Arts, Design and Visual Culture at UMBC, guides us through this lesson with breathing, awareness practices and nature imagery inspired by their Sacred Place. This is the first of three "Nature as Teacher" meditations — the latest addition to our Nature Sacred Guides.
SNAG THIS.
There may be no better nature guide than grandma. Or grandpa. And now, thanks to our friends at Little Bridges, there's a very special "do together" outdoor kit filled with playful items and easy-to-do activities designed to bring grandparents and children together for meaningful connections. With nature. With each other. And hey! Order today and use NATURESACRED at checkout and you get a sweet 20% discount.
WATCH THIS.
We can't even. A teensy humming bird nest was built on a string of Christmas Lights. And it's being live-streamed so thousands of us can watch mother-bird Emerald tend to her babies as they grow & fledge. (We love that at 6:03 am there are 133 other viewers watching this little pocket of magic!)
IMAGINE THIS.
Outdoor play for children has become so structured, hasn't it? Imagine if our cities were redesigned to address the needs of our children through fundamental shifts that would enable safe, uninhibited outdoor play. Take it a step further: imagine inviting our young people to help envision what this could actually be. The outcomes could be transformative. This is the premise behind Kristin N. Agnello's new book: Child in the City: Planning Communities for Children & their Families.
Nature Heals.
Help Communities Revive.
Strengthen. Unite.
Help us extend our reach to more communities across the country.
SEND A CARE PACKAGE
TO A FRIEND
GOT A TIP FOR THE NEXT CARE PACKAGE?