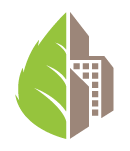 We see you there.
When life feels overwhelming, it can help to focus on a few smaller, individual things. Maybe noticing something beautiful around you, giving yourself a moment to catch your breath, or perhaps learning about a few individuals who have beat some odds to do good things. This March, we've curated a few of these kinds of goodies to inspire us along — to help us see the trees through the forest.

BATHE IN THIS.
When we hear the words forest bathing, it's easy to picture an immersion in lush, remote woods. Guess what: to reap the healing benefits, you simply need to be in nature, even small, ordinary instances of it. Nothing densely coniferous required. What is required? A different perspective when you head out. We can do that. Fancy some backyard bathing?
READ THIS.
A love of nature can open many doors. Take Chrystal Starbird, structural biology postdoc at Yale University, for instance. Her interest in nature helped Chrystal overcome some significant odds and launch a science career she loves: "I found solace in searching for frog eggs and trying to evaluate the stages of growth of tadpoles swimming in the pond...Was I also, I wondered, a tadpole that had an entirely different world awaiting me?"
JOIN THIS.
This webinar series offers some juicy, free virtual programs this month. Photography, nature & art, oyster restoration & more, from our friends at The Nature Conservancy.
WATCH THIS.
Grab 10 minutes to learn about Inés Mexía, an Mexican-American Botanist and Adventurer who got her start at age 51 (during the early 1900s, mind you). She joined the Sierra Club, studied botany and went on to discover over 500 new species of plants (of which 50 are named in her honor) and lead expeditions through Mexico, Central America and South America.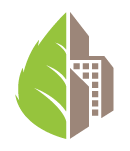 Penned from a bench in Gadsden, AL
Amy lends an entry inside one of our little yellow journals at the Sensory Garden at the Gadsden Public Library — a Sacred Place in Alabama.
"...The garden is a safe space to think, cry, or pray if that's your thing."
Nature Heals.
Help Communities Revive.
Strengthen. Unite.
Help us extend our reach to more communities across the country.
SEND A CARE PACKAGE
TO A FRIEND
GOT A TIP FOR THE NEXT CARE PACKAGE?