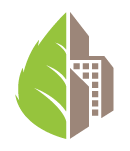 Which way?
Sometimes it's hard to know where you can help make change — to make the world a better place. This May Care Package is here to help you along. First, start by taking 12 minutes for yourself. You deserve it. Then, check out these selected stories on renewal and change — and you'll likely walk away with a couple inspired ideas of your own. Ready?

BATHE IN THIS.
Set aside deadlines and expectations for 12 minutes. Instead, place yourself in nature's hands to find stability and peace. Our partners at the Center of Arts, Design and Visual Culture at UMBC, home to this Sacred Place, can show you show. This is the second of three "Nature as Teacher" meditations, set in a serene nature backdrop near their Sacred Place.
READ THIS.
It's this simple — and this potent: plants are shown to lower levels of violence and self-harm in prisons, a new study reveals. As levels of violence in prisons have surged 60% in the last decade, researchers studied the impact nature brings to prisons, finding it can "lower levels of self-harm, and ... assaults on staff and between prisoners." We've seen the impact Sacred Places have brought to institutions like WCI, MTA, and Jessup — and this new research helps spur this movement forward!
LISTEN TO THIS.
You know when you hear a powerful story and it just stays with you? This is one of those. This podcast features our friend Alex Smith, who fell in love with gardening while incarcerated (while volunteering to help create a Sacred Place on the institution grounds). This love triggered a whole new enterprise — Division Street Landscaping — that creates pipeline partnerships for formerly incarcerated individuals.
CONSIDER THIS.
Nature has the power to help stem our country's mental health crisis — but only if it's accessible to all of us. What can we do to help? Dr. Eugenia South, our friend, collaborator and DEI Committee Member, on the Healing Power of Nature report, teamed up with the Trust for Public land to show us two inspiring paths forward.
PROG THIS.
Some people see a sandy beach. Others see a window into the past — a means to find clues or artifacts that tell us about life before us. This is the art of progging, or "proggin'" if you live along the Chesapeake Bay. As you head outside this summer, give the landscape around you a closer look — open your imagination to what the world used to look like: who and what inhabited the space before we did. And give it a nice, mindful think.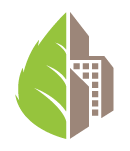 Penned from a bench
at the Western Correctional Institution
Nature Heals.
Help Communities Revive.
Strengthen. Unite.
Help us extend our reach to more communities across the country.
SEND A CARE PACKAGE
TO A FRIEND
GOT A TIP FOR THE NEXT CARE PACKAGE?