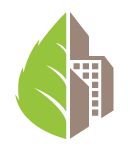 Fall Freshness
Back in April, we introduced these Nature Care Packages with a single intent: to help people find a sense of calm in the midst of a crisis. We felt if we could find creative ways to connect people with nature, and each other, to help combat anxiety, then we will have done something good.
Since then, we've heard from some of you. We learned that these Care Packages are indeed welcome inbox-dispatches — delivering a bit of hope, togetherness and solace at a time of uncertainty.
These six months later, we're thinking there's still a great need for these things, given, well, so many things. So, we've decided to keep these Care Packages coming — and even spiffed them up with a fresh new look. We're excited about that. Let's jump in!

READ THIS
Small urban green spaces are transforming how we experience cities. How we create them — how we connect people with nature through design, symbolism and aesthetics can make all the difference in terms of impact. Our friend and researcher Angela Loder explains what this really means.
ZOOM THIS
We're especially feeling the fall vibes this year — a beautiful reminder of what is good in the world. And we think these yummy feels belong in all our zoom rooms. So, we pulled a few for you to use in your next meeting.
PLANT THIS
While these nature Zoom backgrounds are pretty awesome (if we do say so), actual indoor plants can not only make your zoom-room look lovely, but they can help your home be healthier. Which is especially important as we roll into flu season. We're lookin' at you, jade and spider plants.
TRY THIS
This new study urges us to act like kids. It found that if we can tap into our sense of wonder, as kids do, when we do ordinary things like taking a 15-minute walk or watching an inspiring video, we reap some serious benefits, including an "enhanced feelings of generosity, well-being, and humility".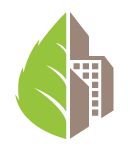 A note from your friend in Baltimore.
Michael says hi from the Mt. Washington Arboretum — and reminds us how good it is to get outside.
"Came back to check up on the mural and enjoy the outdoors / So glad to get some fresh air during the Corona Pandemic!!!"
- Michael
Nature Heals.
Help Communities Revive.
Strengthen. Unite.
Help us extend our reach to more communities across the country.