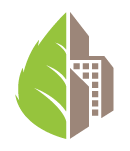 Anew.
Fresh starts. Resolutions. Renewed thinking. It all feels good, doesn't it? We love the start of a New Year. Especially this one, you know, after the last one. It's a wild time — we're filling our lungs with fresh breaths of hope, smoothing the creases from our work-from-home pants — only to remember that we're still, well, home. Here's our suggestion: have a short session with nature — near your home or virtually. It will amplify those big breaths, buoy the spirits and remind us that it's really not Groundhog's Day after all. Brighter days are near.

MEDITATE WITH THIS.
We invite you to make a little space for yourself for roughly 23 minutes, which can be suprisingly hard to do in the cyclone of Right Now. So we've brought in an expert to guide us through a short meditation (no experience required). You'll emerge feeling more centered, grounded and likely a little nicer to be around. Not that you aren't already. Meet Kayla! She's lovely.
READ THIS.
Journalist and author Isabel Hardman's book The Natural Health Service explores the ways nature can help combat mental illness — drawing from both personal experience and science. (Psst, if you're on Twitter, check our her daily challenges, participate and she may send you a copy of her book!). We enjoyed this Guardian interview with her.
WATCH THIS.
"A year like no other deserved a Courage On Canvas like no other", is how this virtual exhibition begins. This program offers boys who live in Washington DC's more marginalized communities a means to create, express themselves and find joy through art. Our partners at Washington Parks & People provided a safe, nature setting for this program — a potent environment to reflect, process and create.
FOLLOW THIS.
Baltimore is setting out to create a 35-mile network of urban trails that will link together its diverse neighborhoods, museums, parks, schools and other anchor insitutions and cultural icons. How great is that? Follow the progress of The Baltimore Greenway Trails Coalition as it paves the way to more equitable access to open space and recreation for people of all ages and abilities. Imagine if we networked more trail networks like this together? Oooo. Pretty cool.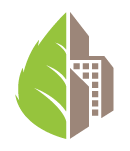 Nature journal inspiration
Here on the East Coast, the air is brisk — even a short, bracing walk can jumpstart the mind. We love the way it can help us remember the good things, like, our New Year's Resolutions. Or a great conversation we had. Or maybe just to notice that sweet little tree that you pass every day.
Next time you head outside, or have a spare moment to look out your window, grab a notebook. Capture your thoughts, musings, reflections. We'd like to have them, because we're compiling something great. A collective journal — from all of us — during this crisis. This is the Nature Sacred Journal Project — see what this is all about and join us!
Nature Heals.
Help Communities Revive.
Strengthen. Unite.
Help us extend our reach to more communities across the country.
SEND A CARE PACKAGE
TO A FRIEND
GOT A TIP FOR THE NEXT CARE PACKAGE?