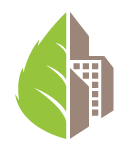 Small Batch Gratitude
This year's holiday season has us rethinking traditions, avoiding hugs, staying home: not doing the things we normally do. Which feels pretty strange. To that end, this Nature Care Package works to imbue a sense of "real" at a time that feels a bit surreal, really. We've curated some resources that aim to remind us of the big picture — that encourage us to get outside, connect with perspective and help us take a collective deep breath this holiday season.

SCRIBE THIS
Amidst the swirl of today's crises, a beautiful movement of gratitude and togetherness has bloomed — inside the pages of little yellow journals. People penning letters of hope, support and encouragement to anyone who may need it. This sparked an idea: let's open a collective journal; where we can all share thoughts, musings, doodles — together. You're among the first to hear about it; share an entry with us!
MAKE THIS

We've got some (totally do-able) fall family activities for you this holiday! Our latest Nature-in-Place kit shows you, in 9 minutes, how to grab items from your yard or house and make some delightfully-autumnal art works. And be sure to wait for it: the guest instructor at the end is everything. We're still smiling.
DELIGHT IN THIS
We're feeling particularly grateful for nature and science right about now, and we're guessing you are too. Lose yourself in this uplifting story of a young man of little means who, through some unique twists and turns, ends up teaching himself to draw — and becoming one of the world's most renowned natural history illustrators. Enjoy "250-year-old Natural History Illustrations of Some of Earth's Strangest, Sweetest, and Most Otherworldly Creatures" via Brain Pickings.
Nature Heals.
Help Communities Revive.
Strengthen. Unite.
Help us extend our reach to more communities across the country.
SEND A CARE PACKAGE
TO A FRIEND
GOT A TIP FOR THE NEXT CARE PACKAGE?